Outdoor wall tiles are an excellent way to add character and style to your home exterior. It is also an ideal method of protecting your home's outdoor walls. There are numerous outdoor tile designs to choose from, allowing you to find the best look for your home.
Outdoor tiles come in a variety of materials such as stone, brick, ceramic and porcelain. They are available in a wide range of colors, sizes, and textures. If you want your home to look stylish then you should consider using tiles. Here in this blog, we will discuss the best ideas that you can choose for your outdoor wall tiles design.
Top Outdoor Wall Tiles Design For Your Home Exterior:
1. Digital Elevation Outdoor Tiles:
Digitally printed elevation outdoor tiles are the ideal method to give the outside of your house some elegance. These tiles are affordable and stylish to refresh the appearance of your home thanks to their vivid colors and realistic texture.
These tiles are strong and easy to maintain which gives your home a stunning look for a long time. By fitting into the background, outdoor wall tiles can create the appearance of depth. The outdoor wall tiles are available in a variety of materials and colors. These tiles' textures can be extremely detailed, with realistic features on each tile. It is ideal for making a statement in your outdoor space. They can also provide a distinctive touch to any patio or yard.
2. Mosaic Exterior Wall Tiles: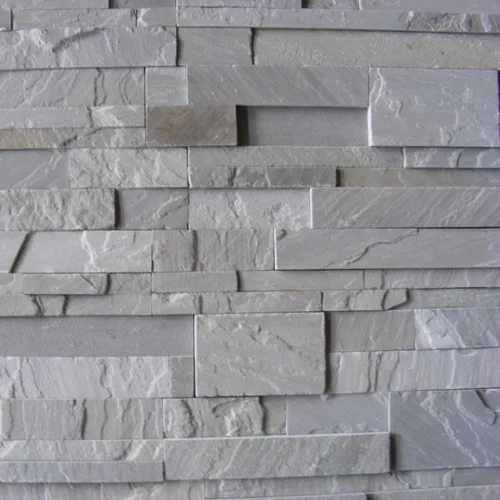 Using mosaic exterior wall tiles is a wonderful method to give your house a special touch. They come in a range of tones, designs, and textures so you may design a distinctive look for your house. Mosaic tiles are a fantastic option for busy families because they are also long-lasting and simple to maintain.
3. Ceramic Stone Look Exterior Tiles: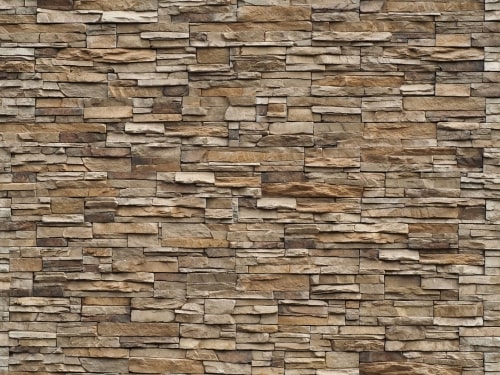 Ceramic stone outdoor tiles provide a unique and natural touch to any home. This form of cladding is becoming increasingly popular since it has various advantages over conventional brick and mortar cladding. Stone look ceramic exterior tiles are incredibly durable and can withstand adverse weather conditions. It also takes little maintenance and is easy to clean.
4. Stone Craft Outdoor Wall Tiles: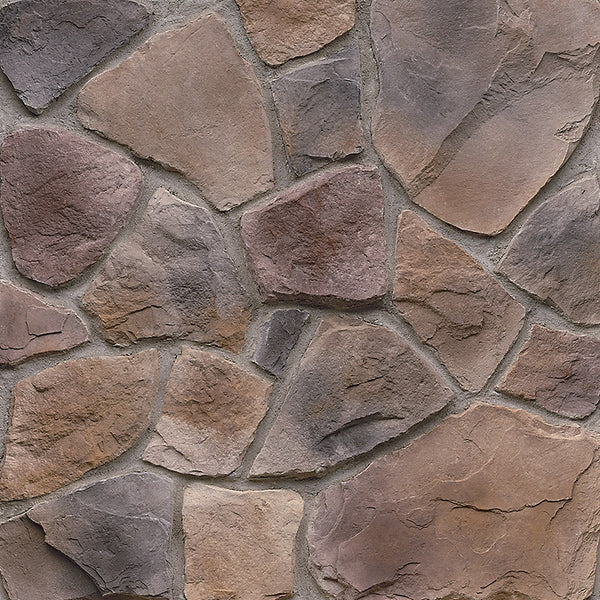 Do you wish to give your outside space an exquisite feel? A stunning alternative that may turn any ordinary or outdated patio into a wonderful retreat is stone craft wall tiles. These tiles are constructed of weather and maintenance-resistant natural stone. It's the perfect option for anyone who wants to enjoy the outdoors without putting in too much effort, it is the perfect option.
5. Random Stone Look Outdoor Wall Tiles: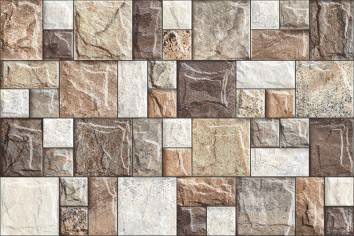 When trying to liven up their external walls, homeowners frequently use random stone look outdoor wall tiles. These tiles have a digitally printed design with pebbles of different sizes and colors, which may be utilized to make a distinctive pattern for your home that will set it apart from the competition.
6. Digital Multi-Colour Outdoor Wall Tiles: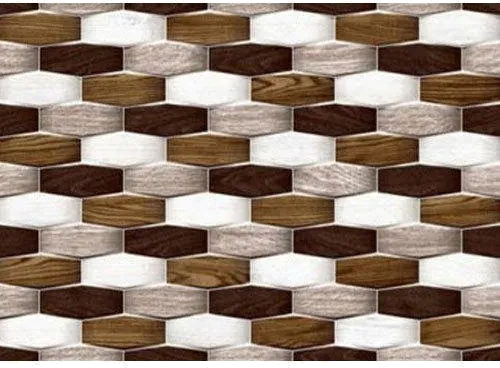 Outdoor wall tiles in multicolor can improve the look of your house. These outdoor tiles stay longer than other materials since they are made of ceramic material. The digital multicolor outdoor wall tiles offer several benefits, including ease of cleaning, no fading and weather resistance. These types of tiles are the perfect choice for creating a definite pattern in your home's exterior.
7. Gera Glossy Ceramic Outdoor Wall Tiles: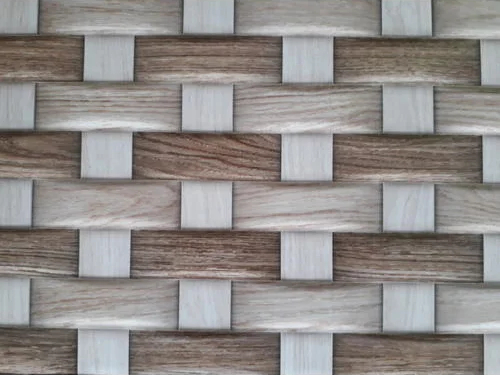 Check out gera glossy ceramic outdoor wall tiles right away! The aesthetic of your patio, pool area, or any other outdoor space may be improved with these tiles. Additionally, your outdoor space will feel more opulent and draw attention because of its brilliant surface.
8. White Striped Outdoor Wall Tiles: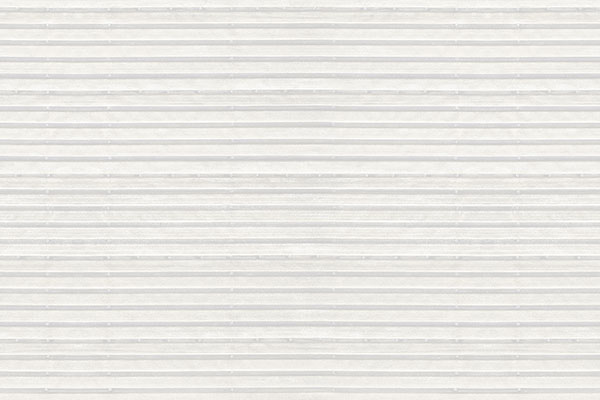 The white striped wall tile will go well with your outdoors to create an attractive and elegant look. The white color of these tiles reflects light in all directions, it offers the illusion of space and helps to bring in more natural light. The design of these tiles is simple yet provides a very attractive look.
9. Sanford Grey Outdoor Wall Tiles: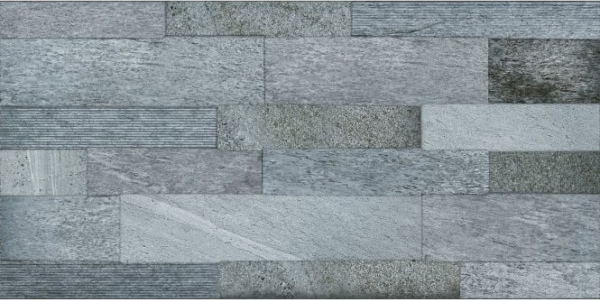 The sanford grey outdoor wall tile is a lovely addition to any property. The tiles are designed to blend in with the surrounding environment. It can be applied to the exteriors of your home as well as other areas. The tiles are available in a variety of sizes and shapes, making it easier to select one that meets your requirements. The tiles complement any type of decorating and can be utilized in both home and commercial settings.
10. Ash and Red Brick Outdoor Wall Tiles: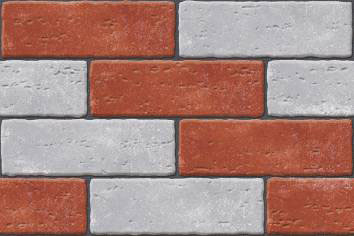 Many homeowners prefer ash and red brick outdoor wall tiles. This style of tile is aesthetically beautiful as well as incredibly durable, making it an excellent choice for outdoor areas. The brick design tile comes in several patterns, so you can easily pick one that matches the design of your outside walls. This type of tile also provides exceptional weather resistance, making it ideal for outdoor places exposed to the elements.
11. Wooden Finish Outdoor Wall Tiles: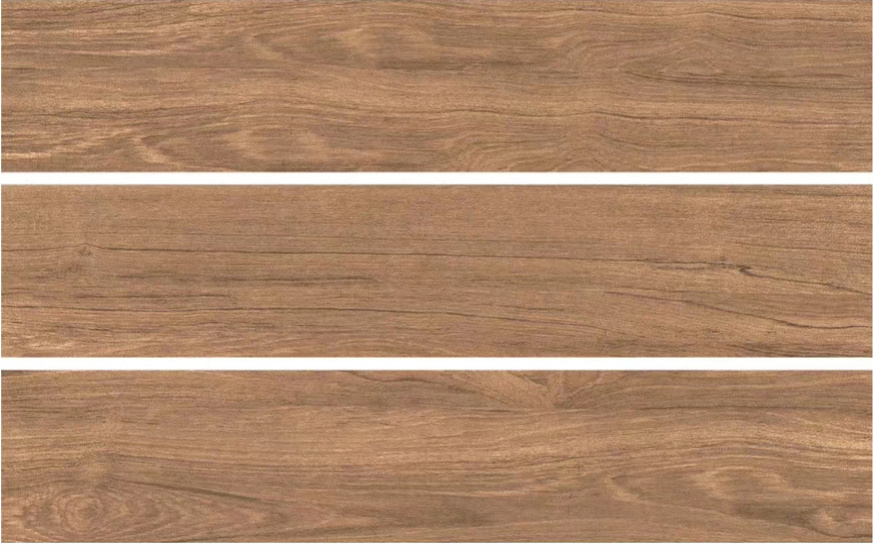 Wood Design Outdoor Wall Tile is another popular option for outdoor walls because it has a distinct and appealing appearance. This tile is produced from natural materials such as clay, giving it a rustic and classic appearance that is ideal for outdoor environments. These tiles are designed to look like real wood and provide a warm and inviting look to any outdoor location.
Wooden finish outdoor tiles come in a number of color shades, so you can easily select one that complements the style of your outside walls. In any outdoor environment, the wooden finish outdoor wall tiles are certain to pique curiosity thanks to their distinctive and alluring design.
12. Elephant Rock Exterior Wall Tiles: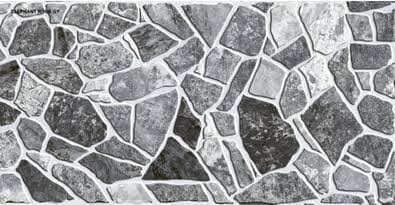 The elephant rock outside wall tile is an excellent alternative for those looking to create a striking outdoor aesthetic. The unique design of these tiles gives the appearance of a rock elephant color, offering a magnificent aesthetic that will stand out in any outdoor location because the pattern is eye-catching and provides an unusual design component.
The tiles are composed of durable porcelain, which means they are scratch & wear-resistant and easy to clean. The elephant rock outdoor wall tile is ideal for individuals who want to add a distinctive and contemporary appeal to their outdoor space.
Why Should You Select Tiles For Outdoor Walls?
Choosing outdoor wall tiles for your home offers so many advantages, such as also allowing you to design the appropriate atmosphere and aesthetic for your requirements using a variety of styles, colors, shapes, and textures. Whether you're looking for something elegant, timeless, or contemporary, there is an outdoor wall tile design to suit your needs. Choose from the outdoor wall tiles we've listed above or check a collection of tiles from mahin global exim.